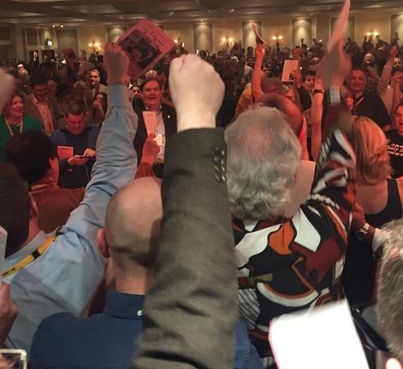 An emotional farewell yesterday to the 'friend of many' Erlend Watson. It was a pleasure to meet his sister, Ingrid Rutherford and brother Scott and tell them how much he meant to the very many Liberal Democrats who came across him over the last 35 years since Alistair Carmichael met him in an Orkney Post Office. Brilliant tributes at the memorial by Alistair (recalling how Erlend surreptitiously copied all the phone numbers from signing in books at by-elections), Simon Drage and Annette Brooke (for whom Erlend was agent when we gained her seat in 2001).
More great tributes from many at the Glee Club held in his honour at the NLC thanks to Tim McNally. Theo Butt Philip made a very emotional tribute to the way in which Erlend mentored so many people in the party. I like to think that I helped (with varying degrees of success) to mentor Erlend, from when I first met him in the Newbury by-election of 1993. Too many others spoke to mention, but they were all good, funny, and appropriate.
His friends from his 'LDYS' days were there in force and helping to organise together with key Glee Club people Gareth Epps & John Hemming. I don't know all the people to thank, but first and foremost Ed Fordham, for yesterdays' events. For the funeral arrangements and eulogy, and above all for his friendship and support for Erlend. The Lib Dems are a family, we have lost 'a great warrior' in elections and I was pleased that members of his natural family saw this.